What customers say about us
Exchange rates
Available today 27.May.2022
1 EUR = 4.9423 RON
1 USD = 4.6194 RON
Notary fees calculator
New exclusive project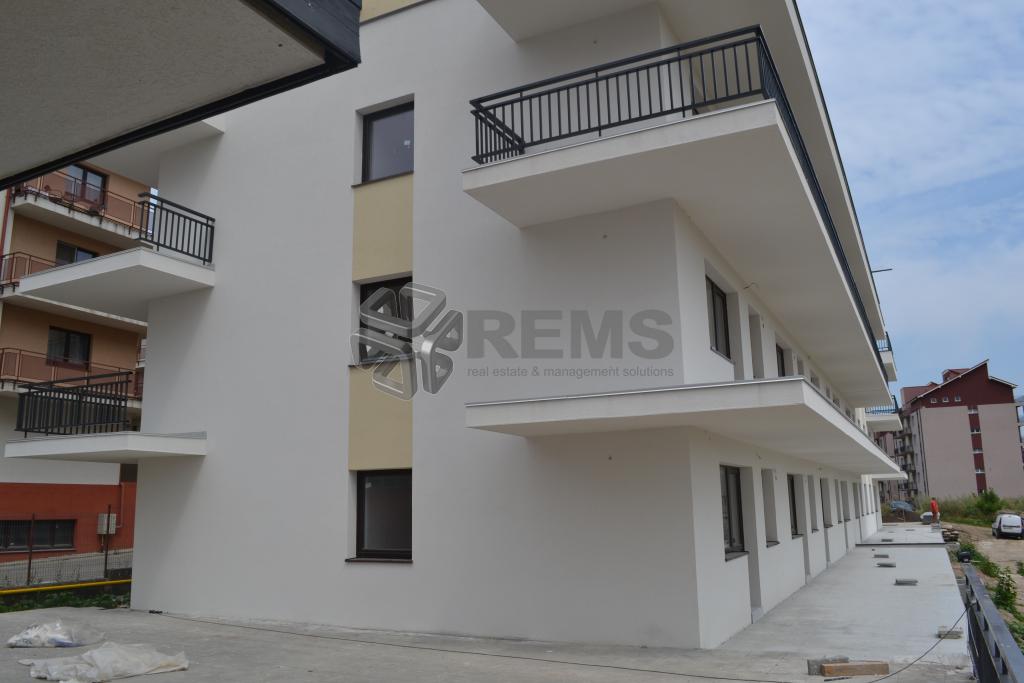 REMS real estate offers for sale exclusively, with 0 commission apartments in a residential building . It is located in a nice area with a very fast development , Romul Ladea street , near Constantin Brancusi boulevard. The building is structured on 5 levels B + GF +2ST + RS , and can easily accommodate a total of 18 apartments . The divisions are the most diverse and can easily satisfy most demanding desires.

The 2 bedroom apartments have surfaces between 52 and 55 square meters and generous terraces, between 14 and 70 sqm, having a detached partition, windows with East-South-West orientation , the apartments are ideal for living .

Apartments with 3 separate rooms , fully finished, with 2 bathrooms and generous terraces, about 30 sqm. The top of the range of the 3 bedroom apartments is a penthouse with a terrace of 95 square meters and 94 square meters of living space, a unique view and sun all day .

The building will be constructed of brick, with Porotherm 10 cm insulation. All apartments will semi- finished: natural stone staircase, , Buderus central heating sistems, SALAMANDER windows, MACO metal door. Each apartment has a parking space in the underground garage and a storage room.

To facilitate an overview of the best use of the surfaces we provide a furnishing project for each apartment .

The building is due for completion in september 2014. For more information or to schedule a viewing please contact us !.
Available apartments:
Building
Story
Ap. Nr.
Surface
Terrace
Avaliability
Details
1
GF
19
52.81
20.09
sold

Plan

1

GF

20

52.36

29.24

sold

Plan

1
GF
21
52.81
19.75
sold

Plan

1
1st floor
22
52.81
18.62
sold

Plan

1

1st floor

23

52.36

13.19

sol

d

Plan

1

1st floor

24

52.81

29.42

sold

Plan

1

2nd floor

25

52.81

18.62

sold

Plan

1
2nd floor
26
52.36
13.19
sold

Plan

1

2nd floor

27

52.81

29.42

sold

Plan

1

R floor

28

51.99

47.29

sold

Plan

1

R floor

29

55.16

70.34

sold

Plan

2
GF
30
67.67
29.02
sold

Plan

2

GF

31

67.67

29.39

sold

Plan

2

1st floor

32

67.67

33.01

sold

Plan

2

1st floor

33

67.67

14.36

sold

Plan

2

2nd floor

34

67.67

33.01

sold

Plan

2

2nd floor

35

67.67

14.36

sold

Plan

2

R floor

36

94.08

93.86

sold

Plan